Crisis's and disasters happen all the time and that's a fact. Whether it be a tornado, tsunami, terrorist attack, work related accident or something else, it is how prepared people are to provide first aid immediately that can stand between the person living, having long-term injuries or dying.  Being prepared is not just about having a first aid patch. It is important to have first aid kits or first aid backpack as well as having the vital skills in using these emergency supplies.

The simple fact is that those who are prepared have the best chance to survive and making it through any disaster or individual emergency, whatever that might be. The ability to provide first aid is probably the most important skill that one needs when faced with a dangerous situation.   This article will provide some insights about First Aid Kits and what should be included the basic kits as well as provide some basic skills that should be attained.
What is First Aid?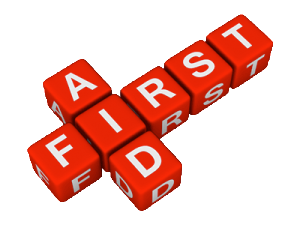 First aid is the initial response to a injury or life-threatening emergency. According to many first aid experts, it is those first moments that decide if someone lives or dies. Some of the most important first aid skills include CPR, stopping severe bleeding, proper reaction to anaplastic shock, removing airway obstruction and splitting a broken bone.
Training for each situation is unique and specific. First aid classes provided by organizations such as the Red Cross, The American Heart Association, National Safety Council and other privately owned organizations can train you in how to attend to each of these incidents.
The Importance of CPR and Why to Learn it First?
First Aid CPR is the first thing they teach in any first aid training. There is no greater emergency than CPR.  An average CPR class takes no longer than four hours and prepares the trainee on how to perform it properly. The thing is that most people think they understand CPR from what they've seen on TV and think that CPR is about mouth-to-mouth and massaging the victim's chest.
However, there is much more to it than what people see in movies. By performing the procedure incorrectly, the CPR can have an opposite, negative effect and do more harm than benefit. CPR or Cardiopulmonary Resuscitation is performed on people who have no pulse or are not breathing. When performing proper CPR, the person in need of help will receive oxygen to the brain. The oxygen keeps the brain nerves alive until the heart starts to beat again. Usually that means, until the art starts beating on its own or with the aid of medical assistance.
CPR Training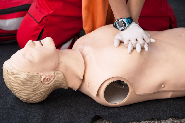 Hence, it is important to receive training from someone who has mastered Cardiopulmonary Resuscitation. Finding a reputable first aid CPR training school is the first step towards learning the skill. Furthermore, anyone interested in being truly prepared for all disasters should not stop with CPR training, but try and take as many first aid classes as possible. First aid starts with being prepared and what is a better way to prepare than to receive full training in medical care?
Why ask for Aid Merit Badge?
Another benefit of receiving medical training is getting a certificate along with first aid merit badge. When someone in need of medical help sees the first aid merit badge, they feel relief and calm knowing that they are in good hands. It is a psychological factor that helps people stay calm when injured or in need of medical help. On the other hand, the simple absence of this badge may make people doubtful. The injured person  may become uncooperative, even when the qualified first aid person  is helping the injured person.
First Aid Basic Kits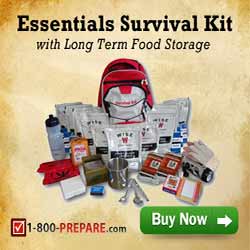 Learning first aid skills is only half of the story. The second part is in owning at least the basic first aid equipment. Ideally a comprehensive First Aid Kit is owned. Sometimes even the most experienced and best-trained medics can't do much without a first aid kit. Having it near you is equally important as knowing how to use it.
I usually purchase my First Aid kits  from 1-800 Prepare.  Give the a try, you will find them price competitive and provide quality products.
Building First Aid Kits
The first thing to consider is where to keep the first aid kit.
It is always recommended storing of the first aid components for a kit in specialized first aid pouch or bag.  Ensure there is enough storage space for all of the most important medical supplies and accessories that you may need in an emergency.  The primary reason for a single first aid bag it allows you to quickly pick up and attend to the location of the incident,
Even though many of the first aid pouches are sold packed with everything needed to provide basic medical care, there are some first aid bags that are sold empty. In this case, the buyers need to purchase all the medical compenents to fill the first aid kit bags.
Here is a list of some of the most important first aid kit items:
alcohol wipes
ibuprofen
elastic bandages
antiseptic hand cleanser
bandage scissors
instant cold packs
barrier device for CPR
triangular bandages
insect bite swabs
medical adhesive tape
several sizes of adhesive bandages
sterile gauze (four inch squares are best)
triple-antibiotic ointment
exam gloves
hydrogen peroxide
Acetaminophen
rolled gauze
ace bandages
antibiotic ointment
hydrocortisone ointment
Benadryl
wound wash saline
It's always a good idea to store a mobile phone and a flashlight with the emergency kit. While the cell phone needs to have enough battery to call 911 it doesn't need to be contracted to a service provider. There is a federal law that obligates mobile service providers to enable any cell phone to call 911.
Purchasing a mobile phone and be done very cheaply at any local convenience store.
Storing the First Aid Kits
The first aid kit should be easy accessible and portable. According to experts, it's for the best to store the kit in a central location so it will be easy to be reach in case of small or large emergency.
Another thing that is recommended by many experts is to keep two kits; one in your home and one in the car. Having two or maybe more emergency supply kits stored in different places means that they will be easy to get a hold of in any circumstance. Some of the better places to store your first aid kit include:
Last but not least keeping some extra first aid refills can come handy in the case of larger natural disaster such as earthquakes and tornadoes, which can lead to a larger group of people needing medical assistance. Persons living in areas which are prone to such natural disasters should always make sure that they have enough medical supplies.
Read the interesting article 10 high profile natural disaster.   It provides a list of major USA Disaster that happened in the last 100 years as well as some of key lessons the learned.
What is the difference between First Aid Kit and a Survival Kits
A first aid kit is only focused on medical supplies to attend to an injury.  Whereas a Survival Kit contains not only a First Aid Kit but as well as Emergency Food Supply, Emergency Water Supplies and Emergency Shelters.  For more about what is contained in a Survival Kit read the article Simplified Guide to Emergency Survival Kits.