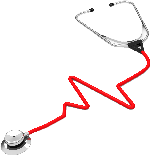 Surviving a disaster is not only about having an emergency supply kit that contains a 30-day food supply, portable water purification system, miscellaneous accessories and a first aid kit, it is much more. This simplified guide on Emergency Supply Kit article will provide you some valuable insights into other aspects that you may have not necessarily considered.

It's about knowing what to do with the Survival Kit and how to use it rationally.
This article will provide an overview and what it takes to survive a disaster of apocalyptic proportions to a small localized earthquake. One can never know what the next day will bring, and that's a fact. The simple truth is that we live in an age of disasters, lurking in all corners. There is no telling when a natural or man-made disaster will occur. The worst thing is that there is no safe-haven, no place in the world that can be considered truly safe. There aren't guarantees to avoid or remove the next 09/11 or the next Hurricane Katrina. The only thing left to do is to be as prepared possible for when disaster strikes.
What will be? When will it happen? Will it be man-made or natural? These are all questions that one can only speculate. In any case, you should prepare for a any one of these potential disasters. The US's Federal Emergency Management Agency, FEMA has extensive support material available explaining how to prepare and react to various types of disasters.  The remainder of the article has a summary of the information provided.
Emergency Supply:  30 Day Food Supplies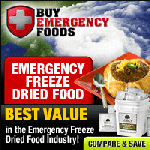 When it comes to food supplies, there are two things that should be taken into consideration;
Quantity of Food
Quality of the food.
Emergency experts recommend having a 30-day food supply readily handy as part of any LifeSaving Survival Kits. When calculating the food quantity, it would be wise to add at least two additional people to determined the volume.  This would provide  enough food to sustain everyone for at least 30 days.
When determining the food variety be sure to take into account the different needs of any infants and young children.  The California Department of Public Health Website  has some really good guidelines to what should and should not be included.   Make sure to include supplementary vitamins and minerals required by the average human needs.
In preparing any emergency food supplies, ensure that the food has a long shelf life as well agreeable for all to eat.  For example, some people may be allergic to anything that contains peanuts or its extracts.
Over the last few years, food technologists have developed new means to store food for many, many years.
I have found the Emergency Foods a great organization to buy and replenish stock.  Go to their site Emergency-Foods to buy some now.
Emergency Supply: Water supplies
Aside from disaster shelters, access to clean water is the second most important thing in the case of natural or any other emergency. Storing several barrels of water is part of survival 101. No emergency supply survival plan is complete without water supplies nor with a reliable filtration and purification products from the either SureAqua or GoFreshWater product range.
Emergency Supply:  First Aid Kit
The first aid kit is just as important as the shelter, the water supplies, and the food supplies.  The first thing to obtain is a first aid bag. Most first aid bags come with special departments used to store the basics along with some specific medical accessories, leaving enough room for medications. However, first aid kits need to be handled by someone who is well trained. Now days, there are plenty of great CPR and AED first aid courses that have proven to yield lifesaving skills used in emergencies. The great thing is that they don't cost much money and what is learnt can speed be applied in real life. According to the Red Cross an emergency kit should include:
2 absorbent compress dressings (5 x 9 inches)
First aid instruction booklet
1 instant cold compress
1 adhesive cloth tape (10 yards x 1 inch)
2 hydrocortisone ointment packets (approximately 1 gram each)
Scissors
1 roller bandage (3 inches wide)
2 triangular bandages
Tweezers
5 sterile gauze pads (3 x 3 inches)
5 sterile gauze pads (4 x 4 inches)
2 packets of aspirin (81 mg each)
5 antiseptic wipe packets
Oral thermometer (non-mercury/nonglass)
1 blanket (space blanket)
2 pair of nonlatex gloves (size: large)
25 adhesive bandages (assorted sizes)
5 antibiotic ointment packets (approximately 1 gram)
1 breathing barrier (with one-way valve)
1 roller bandage (4 inches wide)
For more details on the different type First Aid Kits, read our article The Basic Survival Requirement First Aid
[metaslider id=628]
Doomsday Survival Kit
Even though the doomsday philosophy might sound unrealistic, it serves it purposes perfectly: to describe a kit that can help someone survive in a situation when everyone else is either gone or hostile. The main point is that this kit contains everything that one may need in a post-apocalyptic or similar environment. The Doomsday Kit can be divided into three sub-categories:
Basic Survival Kit
The Basic Survival Kit has everything you need to survive while still in or around your home. It involves stock such as multi-purpose tools, flashlight, personal and sanitation items, pain killers, bandages and so on.
Hiking Survival Kit
The Hiking Survival Kit includes stock that one might use while staying in the woods. This kit includes plenty of the stock found within basic survival kit. In addition to that it includes a hunting knife, small axe, water purifier, signal mirror, whistle, backpack, food rations, dry matches, sleeping bag, raincoat, extra clothes, and compass.
Emergency Supply: Shelter
A Disaster Shelter is an extraordinary thing for surviving disastrous events. Having somewhere to protect yourself from the elements until the immediate danger is gone is a vital aspect to anyone's survival. Disaster shelters are grouped into two categories:
Shelters that are near the house serve for protection from natural disasters such as tornadoes, hurricanes and floods.  Shelters are traditional dug into the ground, with only one way in and one way out. Some newer versions of emergency shelter are constructed above ground,
Either above or below ground,  most pre-manufactured disaster shelters are designed to have space for storing food, water, medical aids and other survival kit items.
Emergency shelters not only can serve as a protection from natural disasters, they can also be used as hiding places in case of riots, war or civil unrest.
These Protection shelters are well camouflaged in the surrounding area making them hard to make out. Before making any decision, you must read this article 9 Questions you must ask before purchasing an Emergency Shelter
Hunting Survival Kit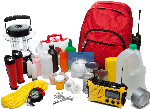 This kit is much similar to the Hiking Kit, but with few more additions such as small animal traps, fishing lines, a hunting weapon such as a hunting rifle or crossbow, binoculars, etc. Anything that could come handy in locating and hunting an animal that is eatable. Even though there are plenty of kits that are sold as such, the Henry Survival Kit remains one of the most popular ones.
The main reason this kit is so popular is because it is one of the most compact survival kits available. Many of the items found in it are either US Military or NATO issued. The Henry Survival Kit contains the following items:
Aloksak Water Tight Bag
Personal Use Fishing Kit
Fresnel Lens Fire Starter
Silica Gel
Compact Signal Panel
Space Survival Blanket
Water Bag
Mini Map Compass
Flat Coffee Filter
Utica Kutmaster Mini Multi Tool
Sewing Kit
Type 1A Utility Cord (20 ft)
Snare Wire (20 ft)
Photon Micro Light
1 ft flexible latex tubing
Tinder Quick (10)
Beeswax Tea Light Survival Candle
Rapid Rescue Survival Whistle
Mini Rescue Flash Signal Mirror
Adventurer Compact Fire Starter
Adventure All Weather Matches (10)
12 Hour Light Stick
Derma Safe Razor Knife
Basic Survival Instruction Sheet
Spiral Wire Survival Saw
Trauma Bandage and Gauze Roll
Adventurer Compact Repair Tape
Micro Pure Water Tablets (05)
But, when it comes to emergency supply survival kits they are only as useful as the person using them. One needs to be familiar with every item, how to use it and how to make the most of it. Without that knowledge, not much will be achieved.  Ideally, you should attend  an introductory first aid course.  If you are not able to attend a First Aid course physically, why don't watch a first aid training video, there many available on the web.
Important  you will need some first aid equipment to use to practice why not try 1-800 Prepare.  They have a wide range of first aid kits.